Accompanied by the Prime Minister of Albania, the Company announces in Durres its second hotel in the country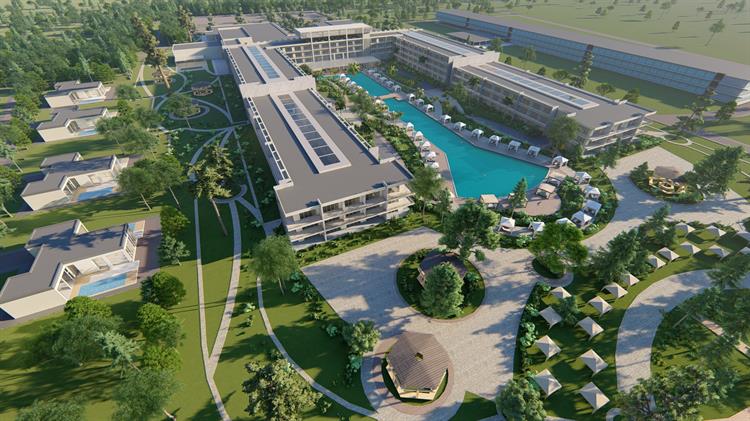 Thanks to new measures in Albania to stimulate tourism and the significant opportunity offered by the Concord Group, Meliá has taken the opportunity to get involved in the development of the hotel industry in the country and continue to extend its influence in the Mediterranean with the opening of the future Meliá Durres and Meliá Tirana hotels.
Meliá Hotels International brings to the partnership its international leadership in resort hotels, its experience and impeccable record in pioneering destinations, and the recognition of its brand in the Mediterranean region, an area in which the Company is a dominant player.
The Meliá Durres will be located in the second most important city in the country and aims to position itself as a benchmark hotel in this emerging destination known as "the new pearl of the Mediterranean" thanks to its location, beaches and natural diversity. This extraordinary five-star resort on the beach in Gjiri I Lalzit, will offer 400 rooms and extensive complementary facilities. Among others, the Meliá Durres will provide great dining options in eight restaurants, several swimming pools, an exclusive YHI Spa, fitness centre, beach club, convention centre and parking.
During the presentation, María Zarraluqui, Global Vice President of Expansion at Meliá Hotels International, stated that "standing here in the place where the future Meliá Durres will be located, we can understand even better the huge potential of this destination. Thanks to its natural advantages and the commitment to quality tourism shown by the government and key local investors such as the Concord Group, it is becoming one of the favourite destinations in the Mediterranean. We are very proud to be part of this future and to be able to contribute our experience."
Meliá Hotels International recently announced the signature of an agreement to add the Meliá Tirana Hotel (2021), and continues to strengthen its international positioning in the Mediterranean, extending its presence in the Adriatic where it already operates hotels in Croatia and Montenegro.